On December 19th, 1972 the dream of exploring the solar system came to a crash landing when the Apollo 17 Command Module splashed down in the Pacific Ocean and the Astronauts were recovered to the USS Ticonderoga.
Since December 14th, 1972, no human has set foot on any body other than the Earth.  For 47 years we have been busily engaged in making our planet uninhabitable to humans.  On that front we have done an excellent job.
Anybody who tells you this is a normal climate cycle needs their head examined.  This planet is dying and we need to act now.  Make 1 Change in your life today.  Make another tomorrow.  Put the squeeze on your politicians.  Make corporations responsible.  Invest your pension in ethical funds.
Here is Lake Chad in 1973 and the same lake today: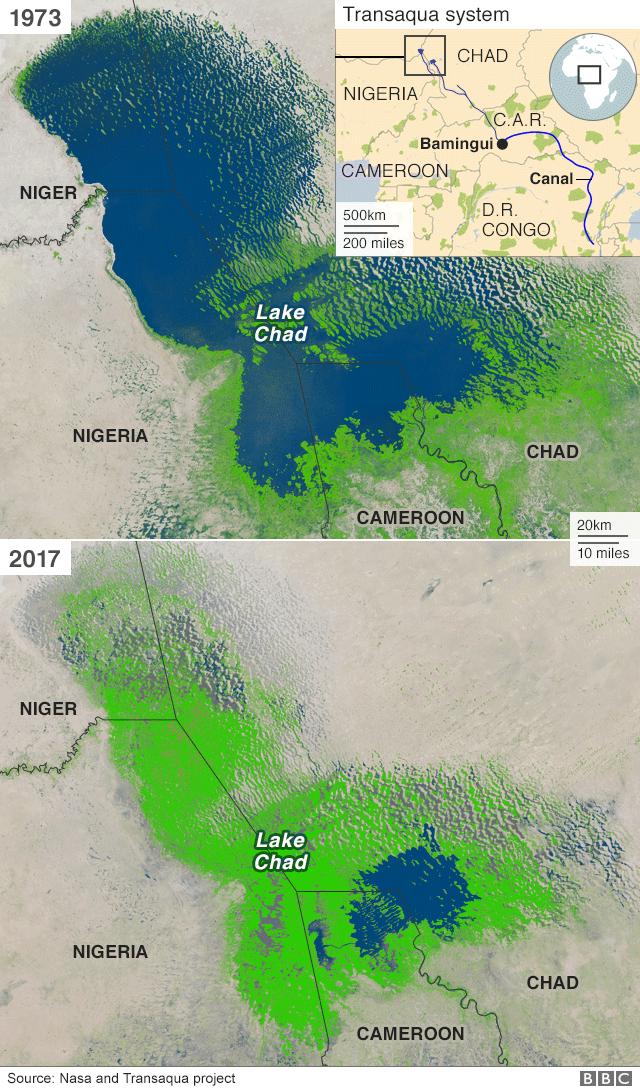 And here is the Aral Sea over a similar period:
And in Palestine here is the Dead Sea:
And how about the Arctic Ice Sheet – Summertime cover – shorter timeframe: