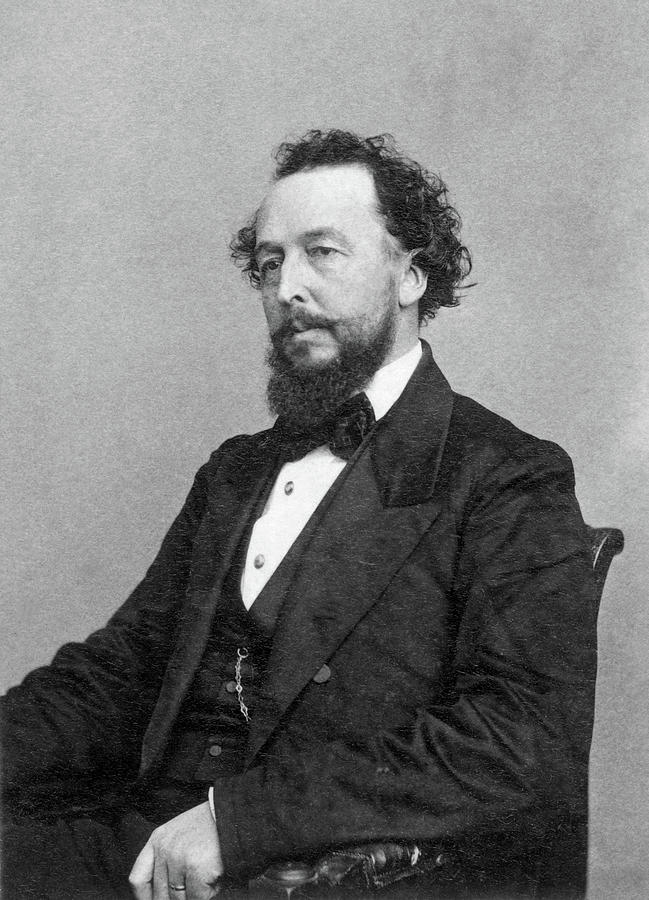 James Bayard Taylor was born Jan 11th 1825.  A poet, a writer, travel writer, diplomat and a most fantastically travelled man.  Many of his travels were made on foot.  He explored the White Nile, he reported on the Californian Gold Rush and he was at the opening of Japan with Perry's fleet.  Mark Twain was envious of the quality of Taylors German when they travelled together to Prussia.
A highly successful writer in his own lifetime he has seen a rebirth of sorts.  His book "Joseph and his friend: a story of Pennsylvania" is by many considered to be the first American Gay Novel.
Storm Song; by James Bayard Taylor
The clouds are scudding across the moon;
a misty light is on the sea;
the wind in the shrouds has a wintry tune,
and the foam is flying free.
Brothers, a night of terror and gloom
speaks in the cloud and gathering roar;
thank God, He has given us broad sea-room,
a thousand miles from shore.
Down with the hatches on those who sleep!
The wild and whistling deck have we;
good watch, my brothers, to-night we'll keep,
while the tempest is on the sea!
Though the rigging shriek in his terrible grip,
and the naked spars be snapped away,
lashed to the helm, we'll drive our ship
in the teeth of the whelming spray!
Hark! how the surges o'erleap the deck!
Hark! how the pitiless tempest raves!
Ah, daylight will look upon many a wreck
drifting over the desert waves.
Yet, courage, brothers! we trust the wave,
with God above us, our guiding chart.
So, whether to harbor or ocean-grave,
be it still with a cheery heart!