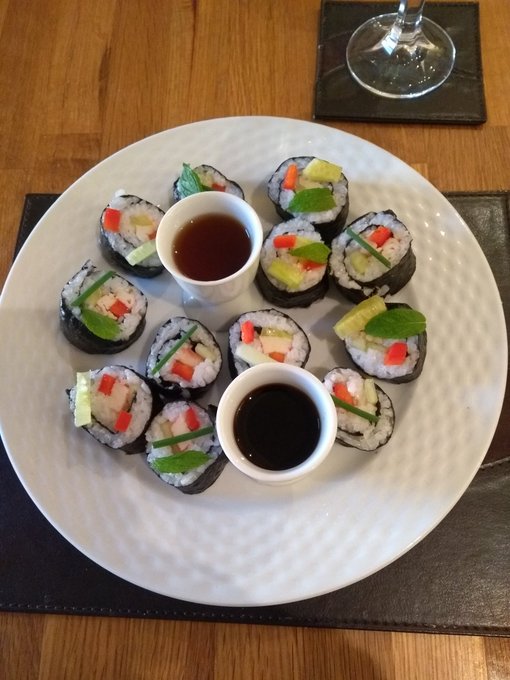 Sevens are powerful.  Seven is the building block of the calendar, the week has seven days.
There were seven wonders of the ancient world.  The seventh son of a seventh son has the healing hands in Ireland, becomes a vampire in Romania.  Seven virtues and seven sins.  Highly effective people have seven habits.  Seven is the most significant number in the septet of Harry Potter books.
Multiple sevens birthdays are important and I celebrate one today.
My wife decided to make sushi for the first time ever and the result is delicious.  It is also extremely pretty.  I have never made sushi and I love it, and Louise is a vegetarian so on all levels I am impressed.  But then she is a great cook as my waistline can attest to.
Take more exercise you say!  I heard the best quote today "You can't outrun a bad diet".  Exercise is great for your heart, it reduces cancer risk, it reduces risk of dementia, it makes you feel good both physically and mentally, but the sad truth is it does almost nothing to make you lose weight.  The way to lose weight is eat less.
But today is my birthday and its my party, I'll eat if I want to.
Now I remember this song so well.  It came out the year I was born.